Welcome to Danforth Dental Group!
We're a practice where you're not just a patient, you're a part of the family. Whether you're a new patient getting ready for your first appointment, or if you're looking for a new dentist, we're glad you came.
Image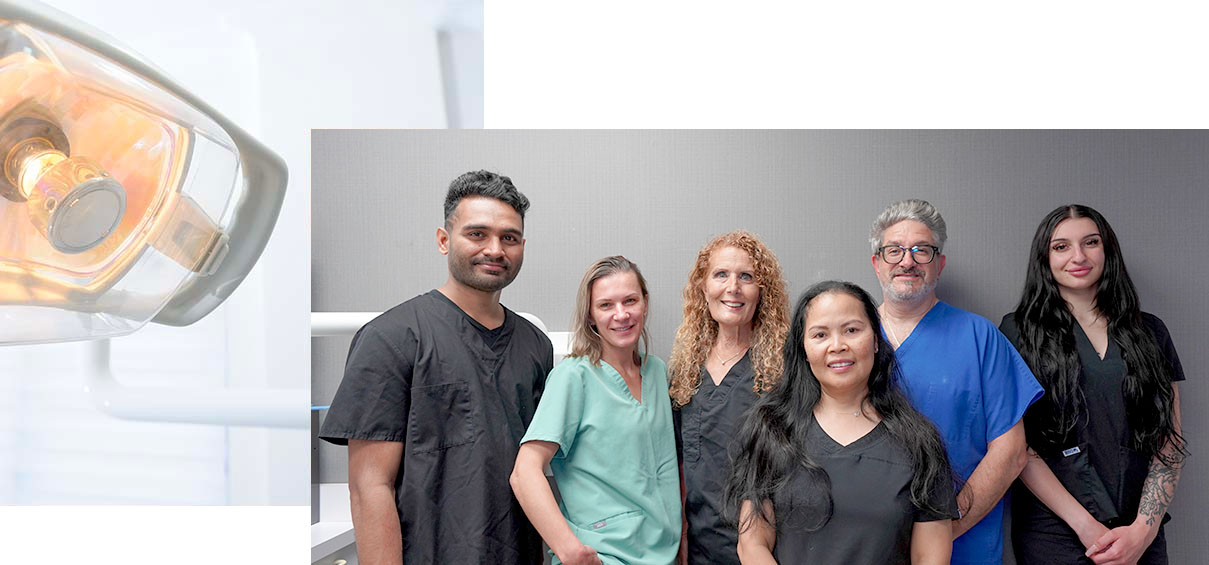 Trust Your Smile to Our Experienced Team
Our greatest asset is our closely-knit team of dentists and professionals. We share a love of helping patients and a dedication to constantly improving our skills. We've been caring for Danforth, Riverdale, and Greektown families since 1993, and we've built many strong relationships over the past three decades.
Our team also shares a dedication to making the best use of advanced dental technologies to care for our patients. We provide advanced services such as painless needle-free fillings, same-day crowns, and laser dentistry.
Finally, our office is conveniently located at Danforth and Pape, only 5 minutes from Pape TTC station, with plenty of nearby street parking and a Green P close by.
What to Bring to Your First Appointment
Please try to arrive ten minutes before your appointment so you'll have time to go through our intake process.   
You'll need:
Your family doctor's name and phone number
A list of medications, allergies, and medical conditions
Your health insurance card and booklet if you have one
Image
Financial policy
Payment is due at the time of treatment. If you need to make payment arrangements, please speak to our front desk staff before your appointment.
Insurance
Your insurance coverage is between you and your insurer. Please note that you are responsible for your treatment costs. This includes any costs not covered by your insurer.