All-on-4 Dental Implants in Danforth
All-on-4 dental implants are a permanent alternative to dentures. You can feel secure and smile with confidence knowing your replacement teeth will never shift or slip while speaking and eating. Best of all, you can get an entirely new smile in a single day!
Image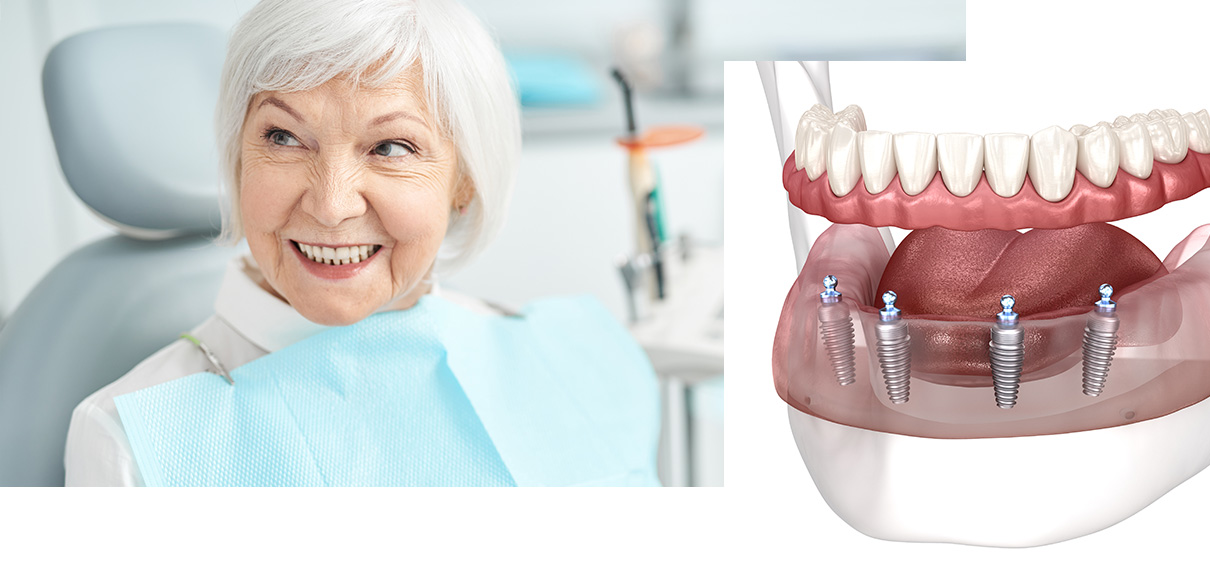 A Secure Replacement for Missing Teeth
All-on-4 is a dental implant concept for patients who have lost all their teeth in a row. All-on-4 uses four permanent implants to support a special dental bridge that restores your smile and the appearance of your cheeks and mouth. The All-on-4 bridge looks and feels like your natural teeth. The bridge is stable and secure because it's secured to permanent dental implants.
Benefits of All-on-4
Get a full set of functional teeth in a single day
The closest thing to natural teeth
No gum or bone grafts needed
Preserve jaw structure and prevent bone loss
Proven dental technology
Image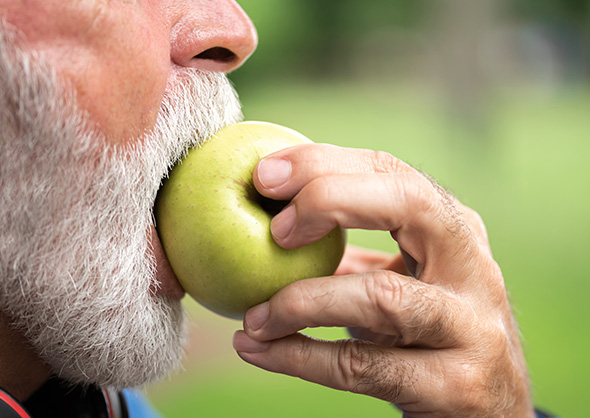 Image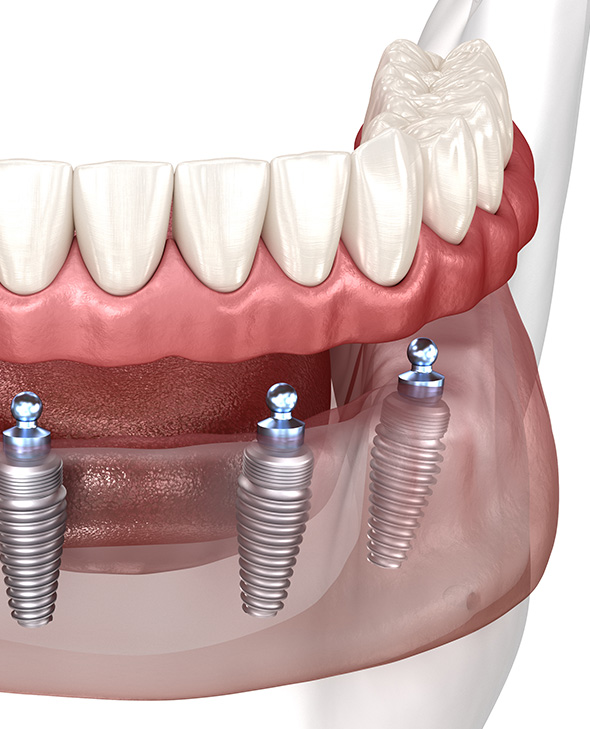 How All-on-4 Works
Step 1: Locate and Place Implants
We examine your mouth to find the location with the best support for the implant. Then we surgically place the implantWe begin All-on-4 treatment by strategically placing four dental implants in strategic locations in your jaws where the implants will receive maximum support.
Step 2: Attach Abutments to Implants
After the implants are placed, we attach abutments, which are devices that attach the All-on-4 bridge to the implants.
Step 3: Attach All-on-4 Bridge to Abutments
Finally, we attach the All-on-4 bridge to the abutments. The All-on-4 bridge is designed to match the shape of your mouth to fit comfortably and look natural.
Frequently Asked Questions
What do I do if my bridge becomes unattached?
If your bridge is damaged or detached from one of the implants, contact our office right away. You may be able to temporarily attach the bridge to the implant with denture glue.
How do I clean my All-on-4 bridge and implants?
You can brush your bridge and floss around your implants just as you would your natural teeth. See your dentist for regular cleaning to prevent and remove stains.
Will All-on-4 change the way I talk or eat?
All-on-4 may change your speech slightly when you begin to wear them. You can practice reading aloud to yourself to get used to how they affect your speech.
You will be able to eat and drink as normal, however, you should avoid hard or sticky foods that can damage or stain your dentures. Ask your dentist for advice on which food and drink you should avoid.